The Community Action for the Rehabilitation of Ex-offenders (CARE) Network is an alliance of Social Service Agencies (SSAs) and government organisations dedicated to community engagement, coordination of aftercare efforts and enhancing service delivery for ex-offenders and their families.
Our Vision

Hope, Confidence and Opportunities for Ex-offenders
As a community, we offer hope of a better tomorrow. Inmates undergo rehabilitation, establish a new identity and gain confidence as individuals ready to give back to society. The community offers opportunities and trust to support the successful reintegration of ex-offenders back into society.
Our Objectives & Responsibilities
| | | | |
| --- | --- | --- | --- |
| | Set guidelines and directions for the provision of comprehensive aftercare support for ex-offenders and their families | | Raise public awareness on the rehabilitative processes, as well as the needs and problems faced by ex-offenders and their families |
| | Coordinate, synergise and reduce duplication in partners' efforts to provide a seamless transition from incare to aftercare | | Identify and recommend funding to support the relevant aftercare programmes/services and the development of new, innovative initiatives |
Our Logo
The concept behind CARE Network's logo is "turning over a new leaf".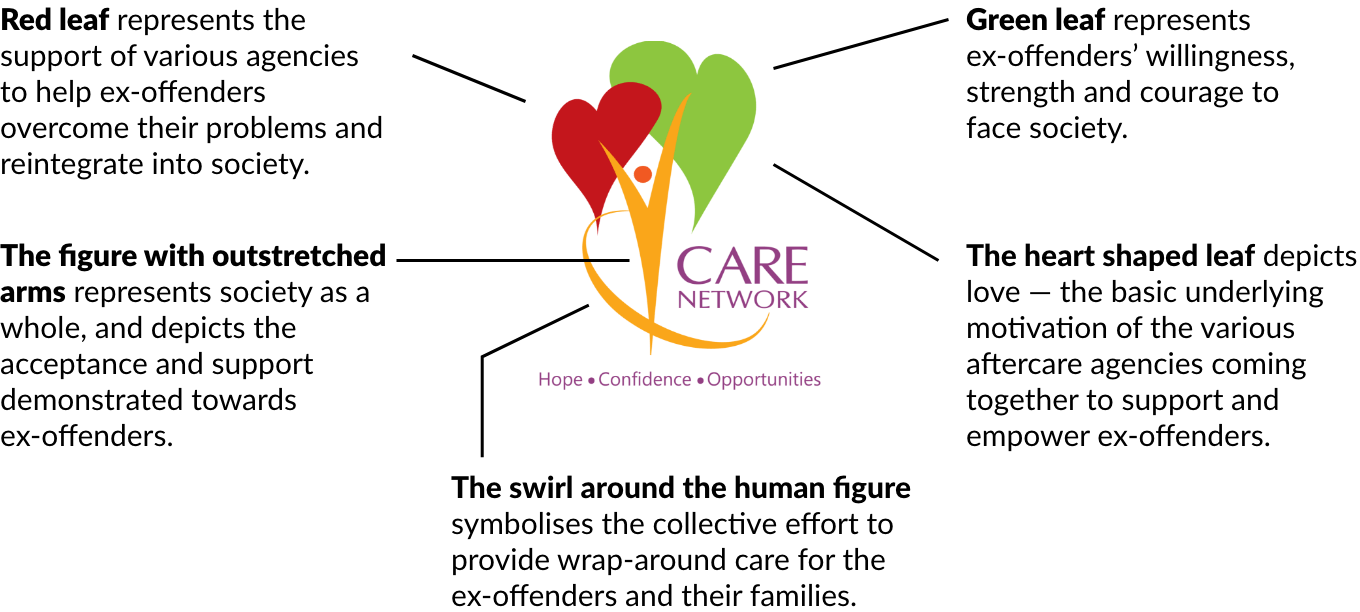 The original CARE Network logo was picked from over 500 entries and unveiled at the Network's official launch on 29 Jan 2002. As part of CARE Network's 20th Anniversary, the logo was updated in 2020 with an added swirl to convey the CARE Network's desire to move forward as a collective.
CN Insider Articles